A new Event appeared in Event Hall: Treasure Cove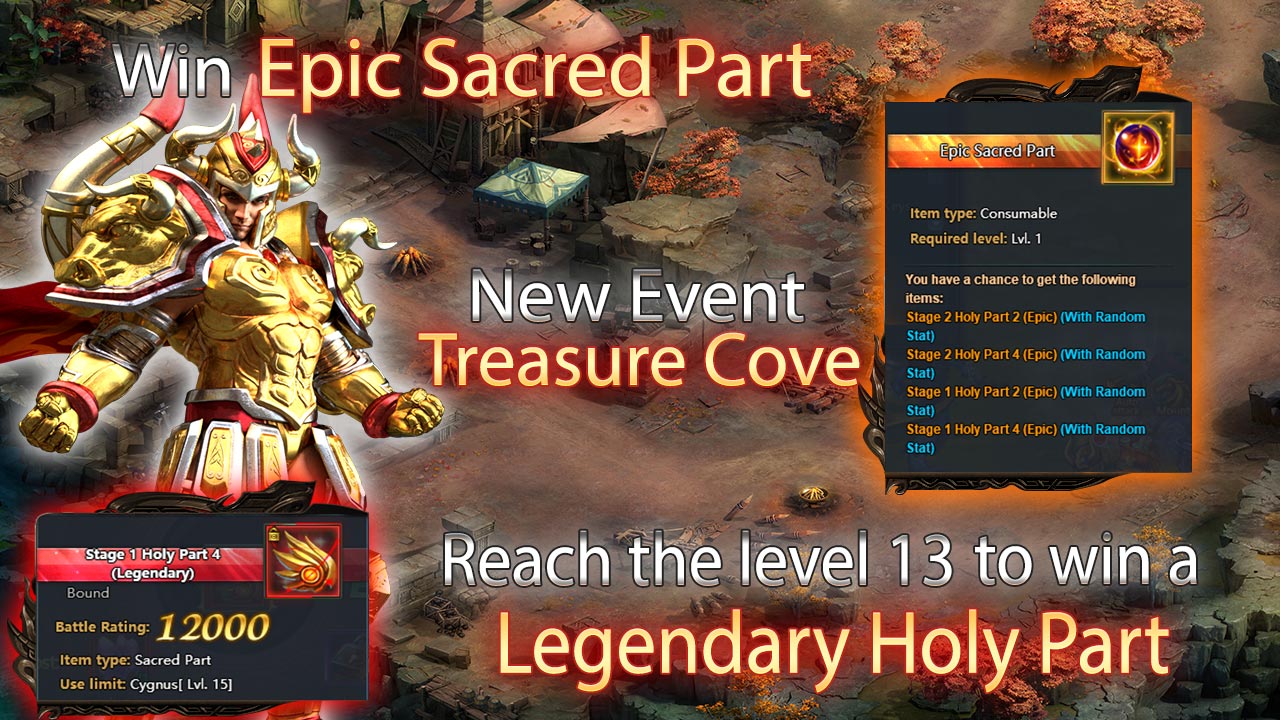 Event Rules:
Defeat Elite Corrupted Warriors to receive Magic Keys.
You will need a certain amount of Magic Keys to enter the next Lvl. and receive rewards.
There are 13 lvl.s in total. And there is a Boss in each Lvl.
The entrance is open for 10 minutes. You can't entrer after this time.